Markets continued with the struggle between bulls and bears—with bulls taking Friday's laurels. Friday added a little something different as options expiration clouded trading volume, so it's perhaps a little early to say if we have confirmed accumulation to go with the buying. 
The was one of the indices to chalk up big volume, but it wasn't enough to generate a new 'buy' trigger in On-Balance-Volume, although there was a new 'buy' trigger in relative performance against the .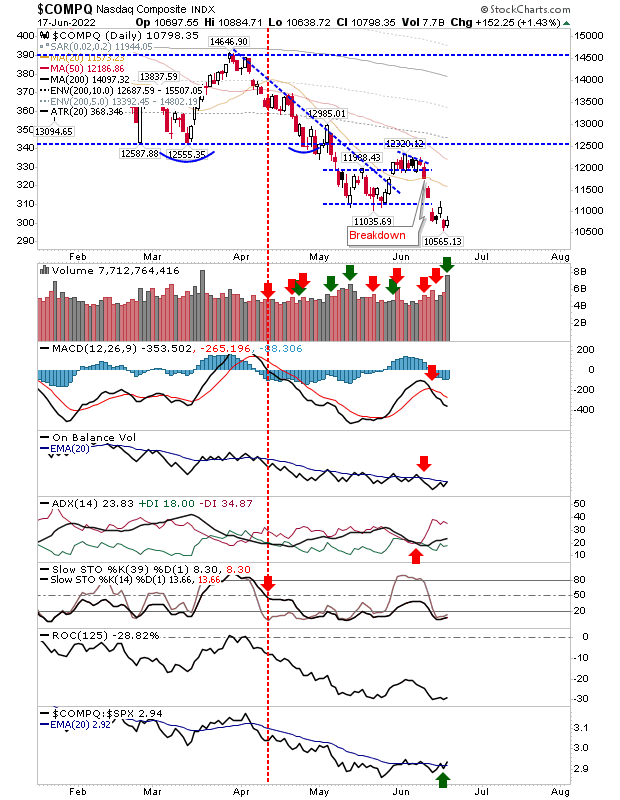 COMPQ Daily Chart
The S&P also enjoyed a day of accumulation along with a bullish harami cross—which is typically a strong reversal candlestick pattern.  Again, volume was good but hard to know the true extent of the buying given options expiration.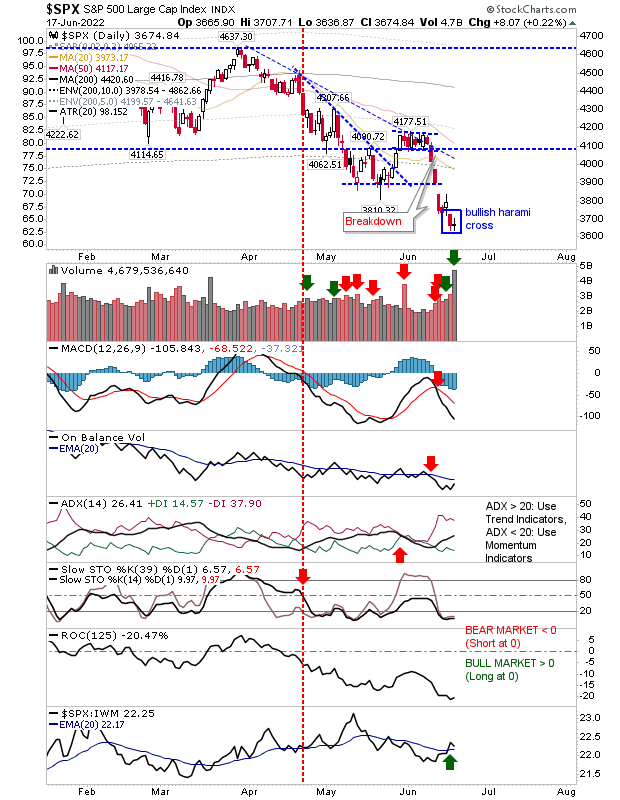 SPX Daily Chart
The (via ) didn't have the volume of either the NASDAQ or S&P, but did have the reversal bullish harami.  The only concern was the loss in relative performance to the NASDAQ.  Technicals are net bearish and we will want to see some improvement here if there is to feed into a price improvement.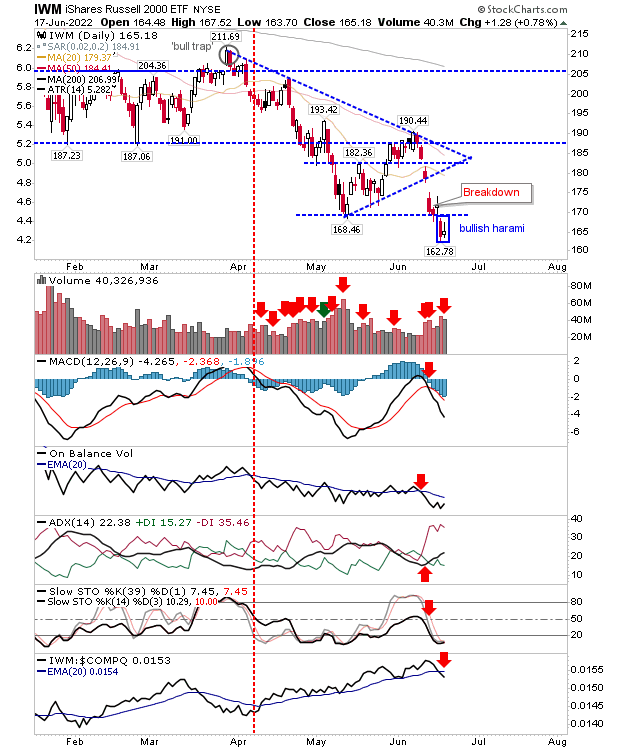 IWM Daily Chart
Another reversal set-up, one of many we have seen during this decline.  It's a relatively clean set-up if trading the harami reversals of the S&P and Russell 2000, with a stop going on the loss of the pattern low.  How tight you want to make the stop is up to your discretion, but a close below the spike low would negate the pattern.